Who we are:




An elite full-service agency



Expert real estate advice


Regular, open, honest communication


Effective handling of your sale or purchase


F

riendly, professional and attentive service




We are a full-service real estate brokerage. That means we do everything possible to get a house sold! From a full-time staff that includes technology experts, copywriters and an in-house design and marketing team—we've got you covered. Clayton Nash is rooted in the tradition of personal touch business, but we 're truly modernist at heart. With a commitment to everything forward thinking, fast moving and results oriented, we treat every client and their property, with enthusiasm and care. We steadily hold ourselves to the highest of standards – you can too.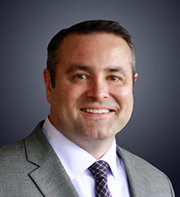 Peter Lupus (Founder - CEO) Peter Lupus is the visionary founder and CEO of Clayton Nash Real Estate. Lupus brings more than 20 years of business experience to Clayton Nash Real Estate. Working with companies such as NASA, Coca-Cola, British Telecom, Infonet, British Petroleum, Yahoo and many others. Lupus also brings experience establishing companies in foreign markets such as Monavie, VitaMist, KareMore International and Pinnacle International. Peter has extensive experience in Real Estate marketing and has held an associate brokers license for the past seven years.

Testimonials
" Lenore was our agent when we first bought our house in Sugar Land and was our agent when we recently sold it. She knows the area well and clearly understands the nuances of real estate. She always got back to us quickly whenever we had questions or needed to reach her. She walked us through each and every part of the process so we had a clear understanding of what to expect. Texas real estate regulations recently changed so she was able to help us understand what that all meant to us. She did a great job negotiating on our behalf!! I would highly recommend Lenore! "
- Barbara S.
" "Our lives are so busy with work/school/family, I needed an expert to handle the delicate details of selling my house. Lenore and her team stepped up and provided excellent customer service and market knowledge. My calls and emails were always returned timely. Her approach is forward and backed up with market research. She is a trustworthy professional with a plan to deliver! The best!" "
- Naomi T.
" "Regardless of whether you are buying or selling, I would highly recommend Lenore and Randy Smith to help you in this life changing move. We could not have asked for a better Realtor to guide us through the process." "
- Steve L.
" "Wow, what a fantastic lady and realtor. 3 days.....count them 3......and we had a full price offer. This is the second home that Lenore has sold for us, and we would use her again....without hesitation." "
- Lynn & Jim
" "Lenore was absolutely fantastic. We have worked with Lenore since 2006, when we purchased our home in Richmond, TX. She has always been available through the years to answer questions about the housing market in the area. After Hurricane Harvey, she went above and beyond our expectations when she made her way to our house to check on its safety. Since we are selling our home in Texas from our current home in Colorado, we are extremely thankful for all the support that Lenore provided during the entire process." "
- Ron & Rose
" "Lenore and Randy are a power team who help their clients find exactly what they are looking for. We were lucky to be able to work with them on the recent purchase of our home. They complement each other in a way that benefits the client. I recommend if you are ever buying or selling, you call Lenore Smith Realty Group. We did and we are now the happiest of home owners." "
- Josh &Alyssa
" Jonathan was very courteous, knowledgeable, and effective. He was great at communicating throughout the entire process. However, I definitely have to say I was impressed with how efficient he was with helping us lease our home. The entire process was complete in less than 4 weeks. I would highly recommend Jonathan Gallo for any family looking for a good realtor that can deliver results quickly. He was a pleasure to work with and we will definitely keep him in mind whenever our contract is up for renewal. "
- Canadian St
Previous
Next